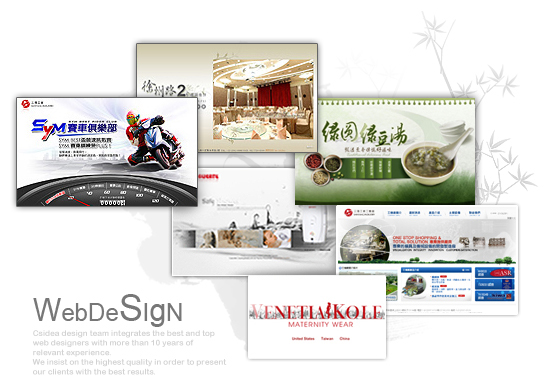 Website is an essential pathway to reach your customers.
Long term marketing cost, like having a website has great beneficial effects because there isn't a border on the network. No matter where your customers are, you are able to reach them via the internet.
Therefore, having a site is sometimes more important than having ads in prints. With a website, you can deliver your information more immediate, more efficient and much faster.
CSIDEA has more than 10 years of experience in this field. We have more than 500 clients We are not good at cut-throat competition with our peers because we believe that different website companies have their own unique styles. The customers who come to us will be cherished, so we will do our best to handle each case and meet their needs.

【Please click the above links to view more of our featured projects.】